Extreme
Off-Road Equipment
(They Screwed Me!!!)

SERVICE & REPAIR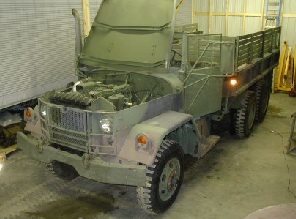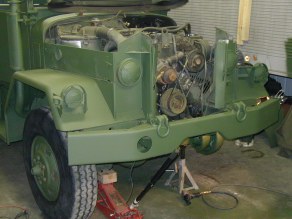 &nbsp Extreme Off-Road Equipment is conveniently located on Hwy. 74 in Fairview, NC. At this location we are able to provide service and repair for our growing customer base as well as for individuals or businesses that use military vehicles.

&nbsp In our shop we have the equipment and ability to perform any service or repair that keeps our customers vehicles operational. Whether it's a lube and oil change, bed swap, or a major engine repair. Since we specialize in Military Vehicles, we have the know how to get the job done right.

&nbsp We have relocated to a larger facility that allows us to operate out of a multi-bay shop with improved access for our vehicle inventory. Expanding our operation has allowed us to continue to satisfy our customers' needs.

RECONDITIONING PROCESS

&nbsp Once we bring a truck in, it goes through our reconditioning process.
&nbsp This includes a mechanical evaluation with repair or replacement of any defective item. All fuel is drained and filters replaced. All fluid levels (Axles, Transmission, Transfer-Case etc.) are confirmed and replenished as necessary. Belts and hoses are checked and replaced as needed. A complete lube of the vehicle is also included. The electrical system is evaluated and brought up to a road legal standard. Defective tires are replaced and each vehicle is road tested.
&nbsp Once a truck is checked out mechanically, it is thoroughly cleaned. This includes pressure washing, and new, correct, late model CARC paint as required. We install a new insulated vinyl top, new OEM batteries, and new interior seat covers.
CUSTOM MODIFICATION
&nbsp Aside from acquiring and creating job ready 2.5 Ton and 5 Ton trucks our unique focus is on custom retrofitting.
Each of our customers has a different reason for purchasing these trucks and often requires modification to suit their application. Examples of this are frame extensions, bed replacements, dump bodies, hydraulic accessories, winches, upgraded interiors, power steering installations, and specialty bodies such as water trucks, fuel storage trucks and hydro-seeders.