Extreme
Off-Road Equipment
(They Screwed Me!!!)

Fairview , NC
Phone: 8285551212 Fax: 8285551212

Got Mud?

&nbsp If the United States Military engineers it's vehicles for extreme off-road conditions, just think what these vehicles can do for you. No matter what your application may be, whether it is in construction, logging, mining, or just a weekend toy, you can put to work the tough, reliable, and easy to maintain design of this equipment.
&nbsp Here at EXTREME OFF-ROAD EQUIPMENT we are in the business of providing ready-to-go, reconditioned, and custom retrofitted all-wheel-drive military trucks.
&nbsp In addition to this we offer a large selection of New and Take-off parts for these trucks, as well as custom modification for the "Extreme" off-road all wheel drive recreational vehicle enthusiast.
&nbsp If you are in the market for a Military truck, parts to maintain or up-grade your existing Military truck or "Extreme" stuff for your off-road toy, then continue to preview our site to see what EXTREME OFF-ROAD EQUIPMENT can do for you.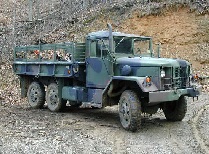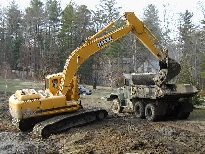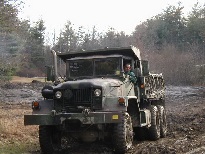 COPYRIGHT 2001 Extreme Off-Road Equipment
No portion of this site may be copied, reproduced, or otherwise used without the expressed written consent of Extreme Off-Road Equipment and its principals.