Hotep was given to me when I was working at Wittenburg University, in Springfield, OH. The neighbors were given two kittens, and said that I could have one of them.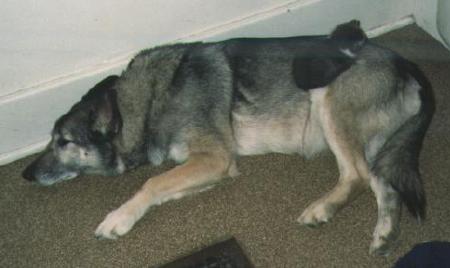 Since they originally brought the cats home, I said that they should choose the one they wanted, and that I would keep the other kitten. Thus I aquired Hotep.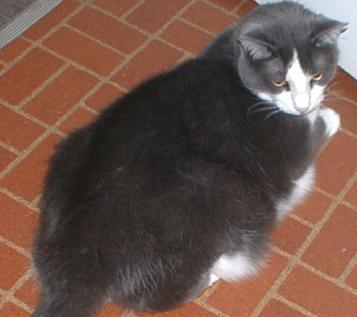 He was a wonderful bundle of joy. I had an old German Shepherd, Tabetha, at the time, and baby Hotep enjoyed climbing on top of the sleeping dog and curling up on top of her to stay warm.
As time went on, I got a 2nd kitten, Tarkus, so that he would have a friend. The two of them were best buddies, though Ho was clearly the bigger cat.
He grew into a LARGE cat, though he was always very friendly. Ho-tep has since gone over the rainbow with Dorathy and To-To. He is deeply missed.