Well folks, we finally got one! It has 10 wheel drive (try to top that with your puny SUV), and can fit a small car in the back. It will run on pretty much anything that burns (diesel, gas, kerosene, etc.), has a 5-speed manual transmission, and a winch. It has some light body rust, but is a very solid unit.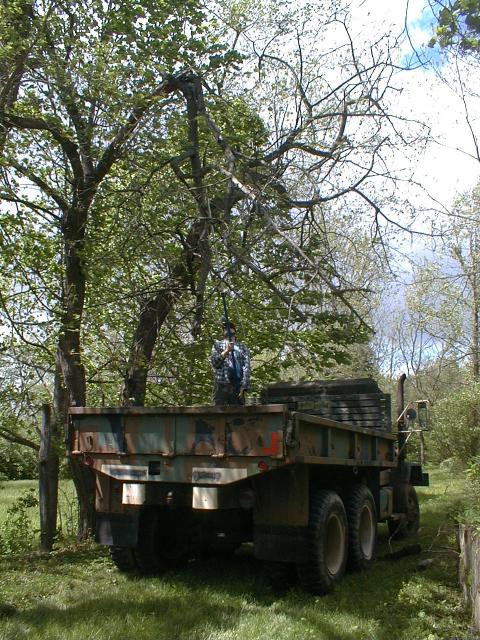 Cutting a widow-maker down.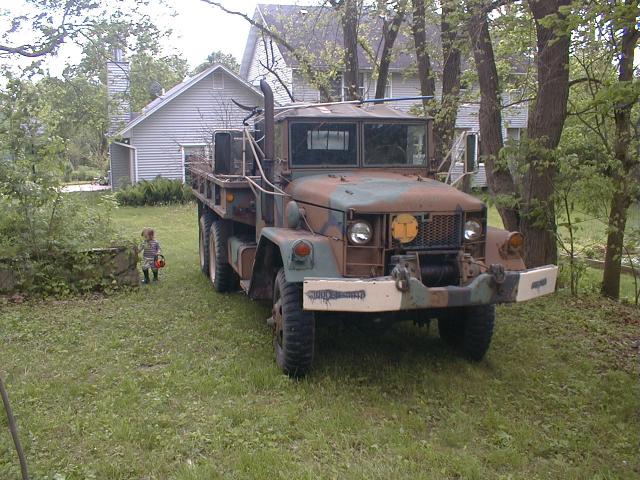 Getting a little help from my friends.